Sporty Details
Recently, all I've been wanting to wear is extremely comfortable, sporty clothes. Oversized sweatshirts with sneakers, vans, classic nikes, old school track jackets, and comfortable lose tops have been on repeat. Maybe because summer is more of a relaxed season and I can get away with it? Anyways, today I'm sharing with you a look that I've been wearing a lot... and yes I have repeated this outfit.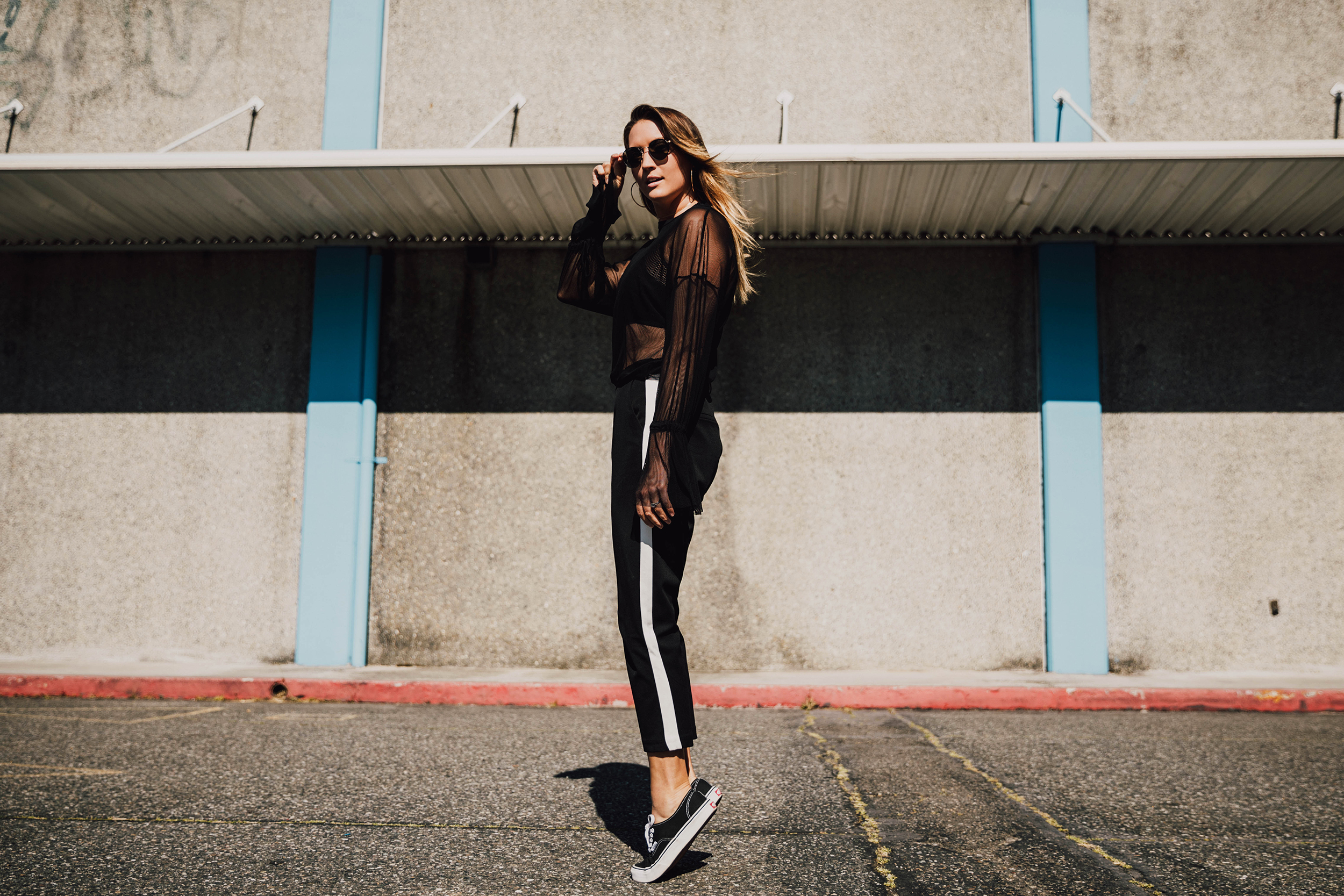 Shopping at Forever 21 can be really stressful and chaotic because there are SO many pieces to look at. I mean after all, it is fast fashion. But for some reason it's always a hit or miss place. When I went back to Seattle, I just wanted to pop in real quick and see if there were any cool and basic tops I could wear for the summer or layer with pieces... well. I found this top I'm wearing in this post and I'm obsessed. It's a softer, stretchier mesh actually feels like good quality. You can wear it after a workout, with a sporty everyday look, or even going out with a black leather skirt. I picked up two tops like this, and not going to lie... I've been wearing them a lot!
With the top, I paired some trousers from Zara, my favorite Garrett Leight sunnies, some classic Vans, and some hoop earrings. Make sure to shop the look below!